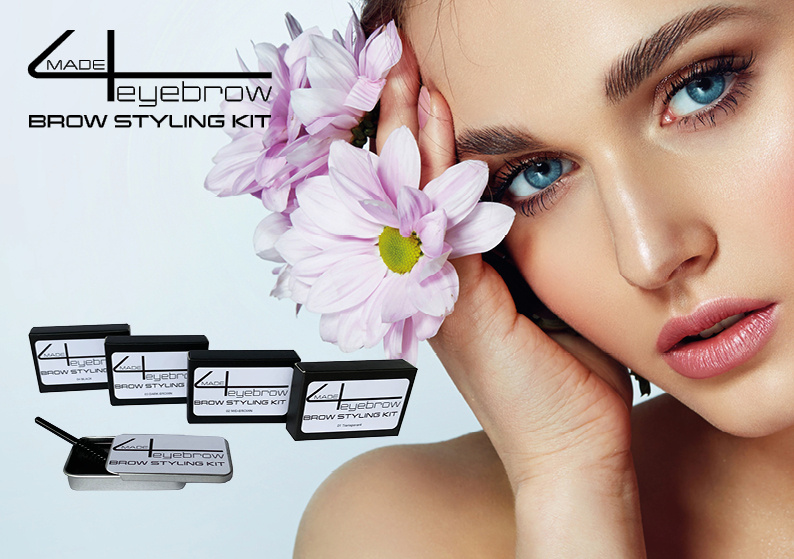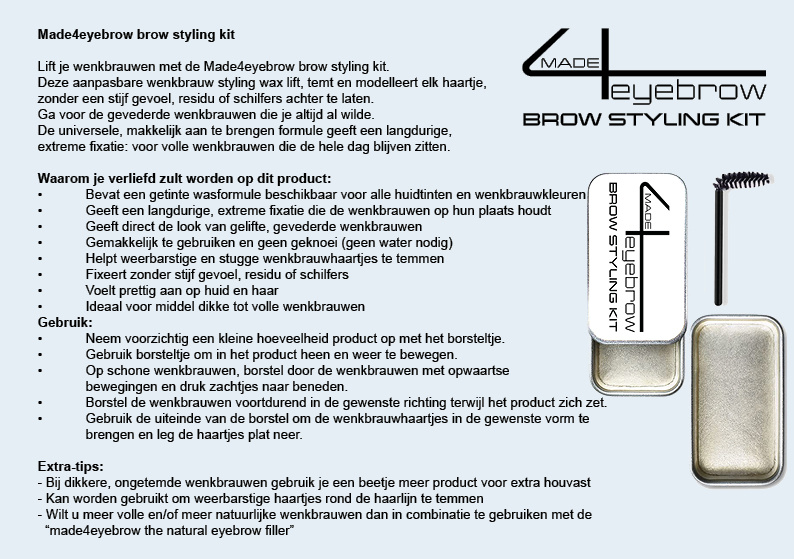 Made4eyebrow brow styling kit
Lift your eyebrows with the Made4eyebrow brow styling kit.
This customizable eyebrow styling wax lifts, tames and shapes every hair,
without leaving a stiff feeling, residue or flakes.
Get the feathery brows you've always wanted.
The universal, easy-to-apply formula gives a long-lasting,
extreme fixation: for full brows that last all day.
Why you will fall in love with this product:
• Contains a tinted wax formula available for all skin tones and brow colors
• Provides long-lasting, extreme hold that keeps brows in place
• Instantly gives the look of lifted, feathered brows
• Easy to use and no mess (no water required)
• Helps tame unruly and coarse brow hairs
• Sets without stiffness, residue or flakes
• Feels pleasant on skin and hair
• Ideal for medium to full brows
Usage:
• Gently pick up a small amount of product with the brush.
• Use the brush to move back and forth in the product.
• On clean brows, brush through brows with upward
movements and gently press down.
• Continue to brush the brows in the desired direction as the product sets.
• Use the end of the brush to shape the eyebrow hairs into the desired shape
and lay the hairs flat.
Extra tips:
- With thicker, untamed eyebrows, use a little more product for extra hold
- Can be used to tame unruly hairs around the hairline
- Do you want more full and/or more natural eyebrows than to use in combination with the
"made4eyebrow the natural eyebrow filler"